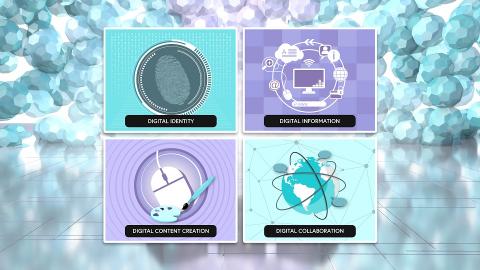 What is a Digital Champion?
We are looking for Blended Learning developers like you to become Digital Champions for a national programme to support education and training staff to learn the skills of Blended Learning.
Are you...
… successfully implementing Blended Learning?
… keen to motivate others in the use of Blended Learning?
'Blended Learning Essentials for Vocational Education and Training' is a free course, through the FutureLearn environment, being offered to all training providers across the country. Trainers and Teachers registering on the course will be able to explore case studies of Blended Learning used in real workplace and college environments.
We would like all Vocational Education Trainers to be able to participate in the course and for this to happen we need your help to mentor and support them.
What do we expect of you?
Promote the course by encouraging staff at your centre, and others in your region, to sign up and participate in the course

Offer support to peers studying on the course via the FutureLearn discussion forums

Report back to the project team on any further course developments, examples of good practice and participant satisfaction with the course.
The course is in four parts, with parts three and four, each lasting two weeks, running for the first time in October 2017 and February 2018.
Part 3: Developing Digital Skills, designed to support the development of learners' digital skills in the workplace, starts on 2 October 2017. Find out more at FutureLearn and on Youtube:
https://www.futurelearn.com/courses/blended-learning-digital-skills [2]
https://www.youtube.com/watch?v=j_Plvmcdv3A&feature=youtu.be [3]
During those weeks we would like you to access the course discussions and offer advice and guidance to the participants. We would also need you to chat with the project team for 15 minutes each week about the progress of the course.
Why become a Digital Champion?
Be part of a national project that will have a direct impact on the delivery of learning

Be part of the Digital Champion network

Get support to instigate face-to-face development sessions in your institution/region

Get CPD opportunities drawing on your experience as digital champions, course tutors and mentors - for example complete tutor-marked assignments to gain a mentor certificate and develop work which can be applied to other accreditation frameworks.
To get involved sign up at:
https://goo.gl/forms/lh4WibaJTWLt5wGs2 [4]
Please share this within your organisation if you believe there are other people who would like to become Digital Champions.
Topic: