Join us on Friday 13th January 2023 at 2pm 
Speakers: Natasha Veenendaal, Head of Community & Engagement and Carolina Barnes, Community engagement apprentice, Jisc
In this session we will talk about practical techniques for encouraging community engagement, learned from facilitating communities across education and research. Online communities can be built around a common interest area, a role type or area of expertise, or for a project. Community participants might be practitioners, managers, leaders, researchers, and students.
We see the value communities provide, such as reducing professional isolation, encouraging collaboration, and solving common problems. For any of that to happen a community facilitator needs to build engagement and create the structures and environment for the community to thrive.
All FE and training friends are invited to come along to the next webinar of the #AmplifyFE Community Space. Register your interest to attend below.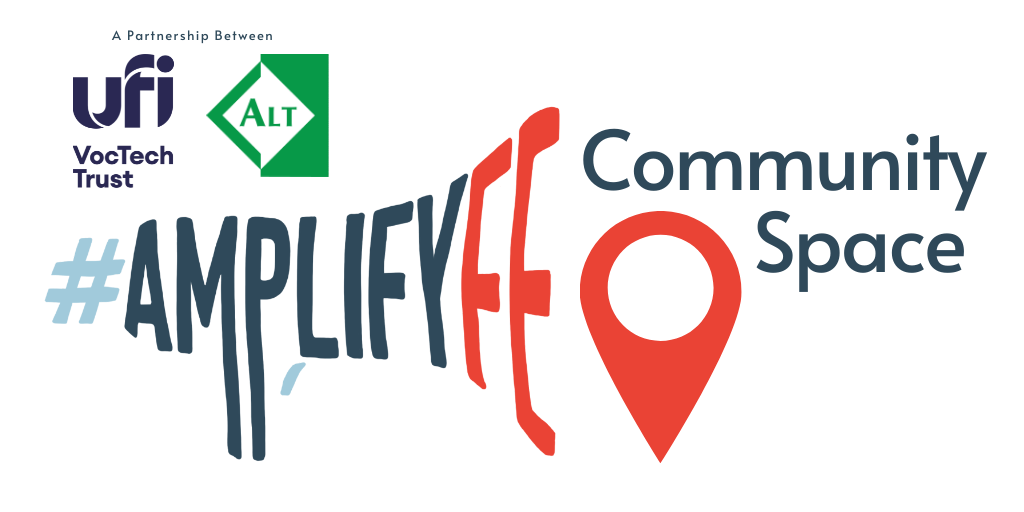 Amplify FE works to connect and amplify communities of practice for digital learning, teaching and assessment. The AmplifyFE Community Space works across the whole Further Education and Training sector in its widest terms engaging with vocational educators and those who support them.
Learn more about #AmplifyFE and our Community Space. 
Explore the ALT's privacy policy here.
When
13 Jan 2023 from 2:00 PM to 3:00 PM