The 20th annual conference of the Association for Learning Technology 10–12 September 2013, Nottingham, UK
Everybody learns, but the ways in which we learn are changing rapidly. The 20th annual conference of the Association for Learning Technology (ALT) sets out to explore and contribute to building new cultures of learning. From learning tailored to the requirements of one individual to courses educating tens of thousands, the conference will examine evolving learning cultures.
NEWS: a PDF version of the altc2013 timetable is available here and the online conference platform is now live at http://altc2013.alt.ac.uk/.
Conference co-chairs: Haydn Blackey and Malcolm Ryan
Keynotes and invited speakers include: Stephen Downes, Wendy Hall, Rachel Wenstone, Paul Gentle, Chris Pegler, Lawrence Ragan and Bruce Chaloux
Download a PDF of the flyer for altc2013 [303 KB]
Keep in touch via Twitter: @A_L_T #altc2013
---
Platinum Conference Sponsor

---
Gold Conference Sponsors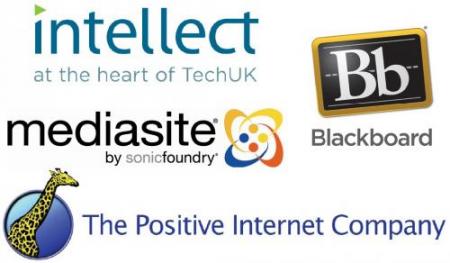 ---
Web Conferencing Partner                   Media Partner


---
Learning Technologist of the Year Award sponsored by ULCC

---
About the conference
ALT's annual conference, altc, is the leading event focusing on learning technology and typically attracts over 500 participants from all over the world, with many more engaging with the conference on line.
Taking place over three days, the conference will have a variety of sessions including keynote and invited speaker sessions, general sessions across the five conference themes, an exhibition, discussions of policy and development, and an active social programme with plenty of opportunities for networking.
Keynote speakers to include Stephen Downes, senior researcher for Canada's National Research Council, and Tara McPherson, Associate Professor at the School of Cinematic Arts, University of Southern California.
The five main conference themes will be:
It's all about the learner: the role of student pioneers, learners as change agents, partnerships with learners, learners in control, learner contracts, everybody is a learner, lifelong learning journeys;
Making technological innovation work: pedagogic strategies for using technology effectively, the importance of technological developments for strategy, institutional practice, the importance of senior management, learning from techies;
Big data: making sense of big data, student analytics, big research, can we predict the future?
In the Open: Open Educational Resources, Open Access research and publishing, MOOCs;
Global learning cultures: crowd-sourcing, collaboration, global competition, educational policy and politics, new educational powers in the global market
---
Last updated by adavidge on 03/03/14