Keynote Speakers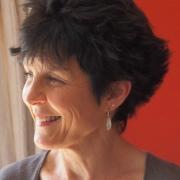 Catherine Cronin
Catherine Cronin is an open educator. She is a lecturer and academic coordinator of online IT programmes at the National University of Ireland, Galway. As an educator and researcher in HE, and an advocate in schools and the community, Catherine's work focuses on networked learning, open education, and digital identity. Catherine is a New Yorker living in Galway, has degrees in Engineering and Women's Studies, has taught in the community and higher education in Ireland and Scotland, and is happiest when crossing boundaries and bridging cultures.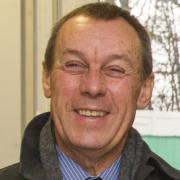 Jeff Haywood
Jeff Haywood is Vice-Principal Knowledge Management, CIO and Librarian at the University of Edinburgh.  He leads the University's integrated Information Service, offering a wide range of services in Library, IT, Technology-Enhanced Learning and Classroom Technology.  He leads major University-wide initiatives, including the substantial expansion of taught online distance Masters degrees, and Massive Open Online Courses (MOOCs). As Professor of Education & Technology in the University's School of Education, his research interests are in the development of strategies for effective use of ICT in education at institutional, national and international levels. Jeff is past member of the JISC Board and of the eLearning Task Force for the Coimbra Group, and a current member of the Scottish Government's ICT for Excellence Group, designing the next generation digital learning environment for Scottish schools.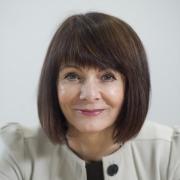 Christina Hughes
Professor Christina Hughes is Pro-Vice-Chancellor (Teaching and Learning) at the University of Warwick. She was previously Head of Department, Sociology and Chair of the Faculty of Social Sciences.  Professor Hughes' institutional roles combine, in many respects, with those of her research where she is engaged in the fields of gender and education and gender and work.  She was founding co-Chair of the Gender and Education Association and is also co-Editor of the International Journal of Social Research Methodology and Associate Editor of Gender, Work and Organisation.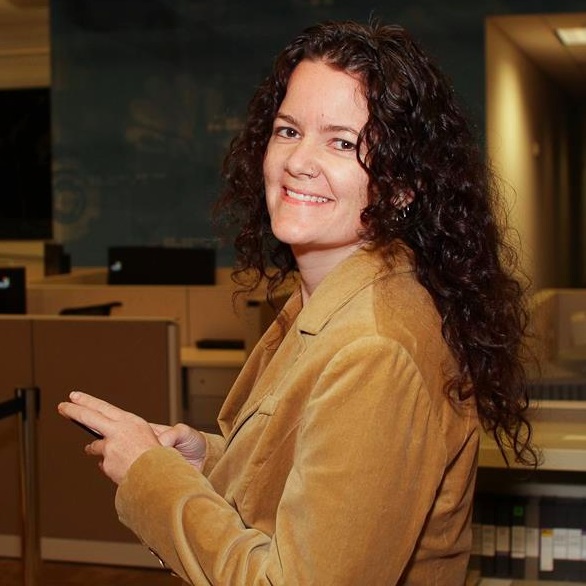 Audrey Watters
Audrey Watters is a journalist specializing in education technology news and analysis.  Although she was two chapters into her PhD dissertation, she decided to abandon academia, and she now happily fulfills the one job recommended to her by a junior high aptitude test: freelance writer. She is the editor of Educating Modern Learners and is working on a book called Teaching Machines. She writes regularly on her own site, Hack Education.
Invited Speakers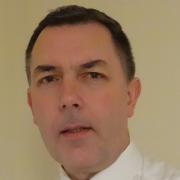 Jim Fanning
Jim Fanning took up post as Head of Emerging Technologies with Education Scotland in 2013. Education Scotland is the national body in Scotland responsible for supporting quality and improvement in learning and teaching. Jim's career includes a decade as a youth and community worker and more recently as assistant headteacher in a secondary school in Sussex. He completed an MEd in Technology Enhanced Learning at Stirling University in 2006, followed by doctoral research at Sussex University into the ways in which virtual learning environments support approaches to personalised learning in the classroom. He sits on the Scottish Stakeholder Group on Child Internet Safety. The team he leads is responsible for supporting teaching and learning with Glow and other technologies.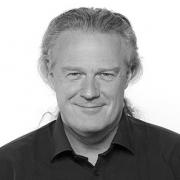 Andrew Law
Andrew Law is Director of the Open Media Unit at the Open University and SAE (Senior Accountable Executive) for journeys from informal to formal learning. Andrew is interested in how rich and interactive open media can help people start their journey into learning. Before joining the OU Andrew worked for the BBC. For ten years he made TV and radio programmes for the OU (including some of the more popular strands of Science output such as Rough Science – now on Discovery). For the last 8 years he was head of e-learning at BBC Worldwide Ltd. He has led teams producing a wide range of www, broadband and mobile including products for Department of International Development and The World Bank Institute (in Kenya, Ghana and Ethiopia), literacy materials for Asylum seekers in the UK, and teacher training materials for UK Head teachers, and executive training for Oracle. He joined the OU in April 09 and is now helping co-ordinate and develop the OU open media strategy. This includes national and international TV and radio broadcasts with the BBC, as well as YouTube, iTunesU and OpenLearn activities.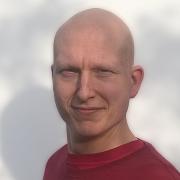 Bryan Mathers
Bryan Mathers is a learning technologist and entrepreneur. He currently works for City & Guilds, focusing on emerging technologies especially within Vocational Education. Bryan helped found the Think Out Loud Club, a forum for facilitated discussion with regards to disruptive technology within FE. Originally a Software Engineer, Bryan has co-founded a number of startups - one of which, Learning Assistant, was acquired by City & Guilds. As a result, he headed up Learning Technology Innovation within City & Guilds. Bryan currently leads on Badge Strategy for City & Guilds, and sits on the Badge Alliance Workforce Working Group. He also represents City & Guilds on the newly formed cross government Education Technology Action Group (ETAG) set up by the Department for Education and BIS. Outside of City & Guilds, Bryan has founded Wapisasa, a non-profit digital agency focused on the mentoring and skills development of creative young people who didn't suit a formal academic education, but who have the potential to be digital dynamite.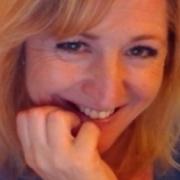 Fiona Harvey
Fiona Harvey is the lead for Digital Literacies in the Centre for Innovation in Technologies & Education at the University of Southampton. She is also working with the University on a Student wide ΠChampions Project. She is responsible for Educational Development and works with academics across the University to encourage and support innovation.  Her other roles include Chair of the Digital Literacies SIG; Vice-Chair of the Women in Science, Engineering and Technology Group; Chair of the ALT MOOC SIG.