Conference Programme
Download the final version of the altc2013 timetable.
Keynotes
Stephen Downes

Stephen is a senior researcher for Canada's National Research Council and a leading proponent of the use of online media and services in education. As the author of the widely-read OLDaily online newsletter, Downes has earned international recognition for his leading-edge work in the field of online learning. He developed some of Canada's first online courses at Assiniboine Community College in Brandon, Manitoba. He also built a learning management system from scratch and authored the now-classic "The Future of Online Learning". At the University of Alberta he built a learning and research portal for the municipal sector in that province, Munimall, and another for the Engineering and Geology sector, PEGGAsus. He also pioneered the development of learning objects and was one of the first adopters and developers of RSS content syndication in education. Downes introduced the concept of e-learning 2.0 and with George Siemens developed and defined the concept of Connectivism, using the social network approach to deliver open online courses to three thousand participants over two years. Downes has been offering courses in learning, logic, philosophy both online and off since 1987, has 135 articles published in books, magazines and academic journals, and has presented his unique perspective on learning and technology more than 250 times to audiences in 17 countries on five continents.
Wendy Hall

Wendy, a founder member of ALT, is Dean of the University of Southampton's Faculty of Physical and Applied Sciences. Wendy was a member of the UK Prime Minister's Council for Science and Technology until December 2010, and was senior Vice President of the Royal Academy of Engineering until 2008. From July 2008 to July 2010 she was President of the Association for Computing Machinery (ACM), the first person from outside North America to hold this position. Wendy was made a Dame for services to science and technology in the 2009 New Year's Honours list. She was elected a Fellow of the Royal Society in June 2009. In 2011 Wendy received a lifetime achievement award from the Oxford Internet Institute in recognition of her significant contributions to the development of web technologies and web science research.
Rachel Wenstone

Rachel Wenstone is Vice-President (Higher Education) of the National Union of Students. Previously, she studied for an MSc in Human Rights at the London School of Economics. She studied Law as an undergraduate at Leeds University before spending a year as a sabbatical officer at Leeds University Union. She served two years on the NUS National Executive Committee, sitting as co-convenor of the Anti-fascism Anti-racism Committee for both years and on the NUS Women's Campaign Committee in her second year. Rachel's priorities as an officer of the national union include defending higher education as a public good, supporting students' unions to work on student retention and success and championing excellent teaching.
Invited Speakers
Bruce Chaloux

Dr. Bruce Chaloux is the Executive Director and Chief Executive Officer of the Sloan Consortium, a position he assumed in March, 2012. In this role, he leads an international organization dedicated to the growth, expansion and integration of online learning into the mainstream of higher education. Sloan-C's work in quality assurance is a hallmark of the organization, including its establishment of "Quality Pillars" and more recently its "Quality Scorecard," a tool for program and institutional assessment. His previous positions include work at the Southern Regional Education Board, Virginia Tech, the Virginia State Council of Higher Education, and Castleton State College in his native state of Vermont. He holds a Ph.D. in Higher Education Policy from Florida State University.
Paul Gentle

Paul is Director of Programmes at the Leadership Foundation, and is responsible for developmental programmes, events and networks. He is also programme manager of Changing the Learning Landscape, a sector-wide partnership project aimed at bringing about step change in the way higher education providers lead strategy around technology-enabled learning and teaching. The project involves National Union of Students (NUS), the Higher Education Academy (HEA), Jisc and ALT. He was Head of Languages and International Studies at the University of Central Lancashire in the 1990s, then moved to the University of St Mark & St John as Dean of International Education.
Sheila Macneill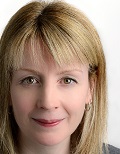 Sheila joined Cetis in 2004 as a part time secondment from Learning and Teaching Scotland where she was a learning technologist involved in creating web based teaching and learning resources. In 2006 Sheila moved to Cetis on a permanent basis. Sheila's main areas of interest and work are around the user experience of using and implementing technology for teaching and learning. Much of her work recent work has involved supporting a number of Jisc programmes including; curriculum design and delivery distributed learning environments and developing digital literacies. Sheila is currently active in exploring the implications and potential of analytics to support teaching and learning; the learner experience of MOOCs and exploring the notions and realities of "digital" institutions.
Dr Chris Pegler

Chris is a Senior Lecturer with research interests in reusing online digital resources including open educational resources (OER) – she was Academic Director of the national Support Centre for Open Resources in Education (SCORE) and co-chaired OER13. Chris used her National Teaching Fellowship (awarded for work in online learning and resource reuse) to set up the ORIOLE (Open Resources Influence on Learners and Educators) project. She has recently developed a module in IET's MA in Online and Distance Education which makes extensive use of third-party material and user generated content, encouraging student-practitioners to be more open with their own resources (The Networked Practitioner: H818).
Dr Lawrence Ragan

Dr. Lawrence Ragan serves as the Co-Director for the Center for Online Innovation in Learning at Penn State University where he helps direct the Center's mission of research, scholarship, technology innovation, and leadership development programming. Dr. Ragan has been a part of the creation and management of Penn State's World Campus since it's inception in 1998. Since 2009, Dr. Ragan has served as the Co-Director of the Institute for Emerging Leadership in Online Learning (IELOL). In partnership with the leadership at Sloan-C, IELOL addresses the operational and strategic leadership on the design and development and preparation of the next-generation of leadership in online learning. He is also active in the design and delivery of international leadership development institutes.