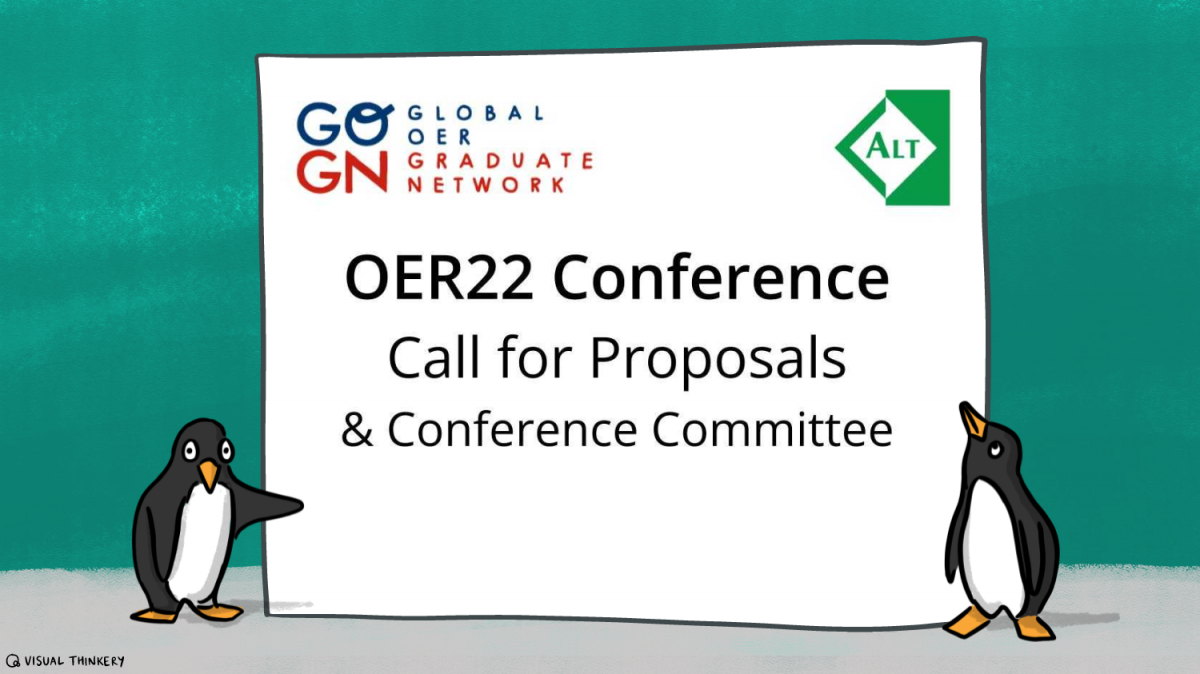 The call for proposals is now closed. 
The OER22 Call for Proposals (published here) is now open. We are inviting proposals for presentations, workshops and alternative formats. Your proposal needs to show clearly how your session will address the conference title and one or more of the conference key questions and should include recent research, case studies, practice or learner perspectives from any educational context, including schools, colleges, universities, industry, training and skills, and/or community contexts.
Keep in mind that the proposal you submit for review now will, if accepted, be used for inclusion in the conference programme and is the primary way that participants will choose which sessions to attend.
In person or online?
During the submission process, we ask that you indicate whether you are making a submission for an in person, live online and recorded online session.
We understand that participants and organisers alike face uncertainty and we will do our best to provide clear and timely information to everyone involved in the event.
Our Conference Themes
The conference will put the spotlight on both the value and limitations of Open Education in a (post)pandemic world. We are particularly keen to hear from people who have an interest in the following indicative areas of practice:
Theme 1: Pedagogy in a time of crisis - what does an 'open' response look like? 

Theme 2: Open textbooks: making the most of their potential;

Theme 3: Open in Action: open teaching, educational practices and resources; 

Theme 4: Open research; scholarship or research around any aspect of open education; 

Theme 5: Wildcard proposals that demonstrate fun and creative practice in relation to openness are very welcome. 
How to make a submission
The call for proposals is now closed. 
The submission system is now open until 10 February 2022. (23:59 Anywhere on Earth time.)
Please read the full Call for Proposals which includes submission details before you make a submission.
Submit your 500 word abstract via the EasyChair Submission system. 
Join the OER22 Committee
We have re-opened the Call for the OER22 Committee which will remain open until 1 January 2022. The OER Conference Committee plays a vital role and our volunteers contribute their time and expertise including undertaking peer review, chairing sessions and organising local and social activities during the conference. The Committee meets every month and is chaired by the Conference Co-Chairs. This year we are asking volunteers to indicate if they are planning to attend the event online or in person.